Greece: Football3 is here to stay!
Autumn finds the local Tournament in Athens to be carried on and more than 80 adolescents to have the opportunity to get familiar with the innovative methodology of football3.  Adolescents participating in DIALECT project, day by day are even more enthusiastic with the alternative way of playing football. 
Friendly matches with local sports associations are frequently being organized and adolescents have the chance to come together with other peers and cooperate on the field. 
Visits from parents are also taking place in order for them to get to know better the methodology and the way their kids are playing football.  
Local Tournament will be officially completed in the end of November but the already existing team will continue the trainings with their coaches.  The International Tournament is ahead us and football3 is here to stay.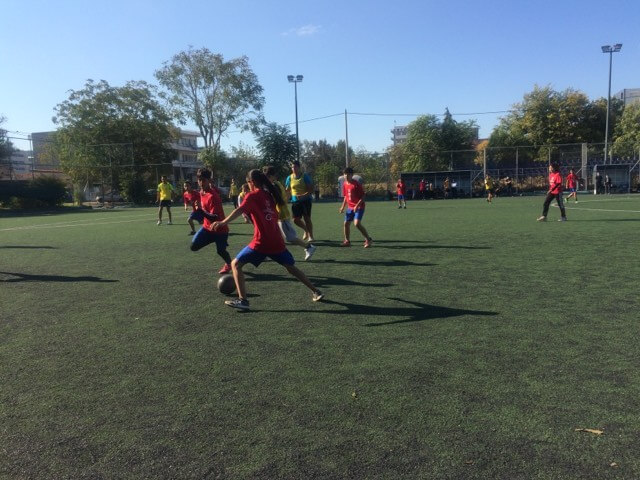 YOU MIGHT ALSO LIKE THESE